Pottery courses
I offer courses in throwing, hand building, sculpture, with an introduction to glazes, slip decoration, and the use of oxides. Adultes will work with stoneware, children with earthenware.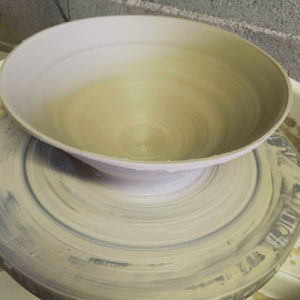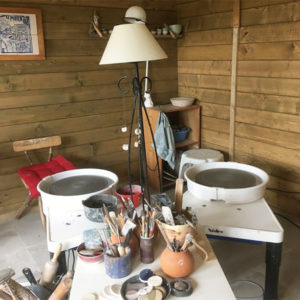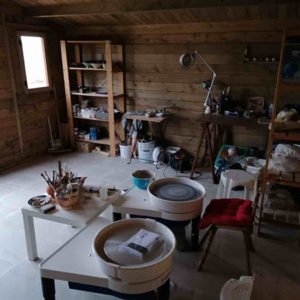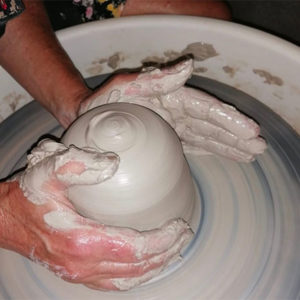 Throwing
Learning to throw takes time and practice, I suggest a minimum introductory course of four 3-hours lessons over four weeks, during which you will work on skills such as centring, throwing various shape, and trimming, and you will glaze your final pieces.
Modeling, Sculpture, coil pots
If you feel the urge to work clay directly with your hands, off the wheel – perhaps you have a project close to your heart – I can help you with this too. Courses will be tailored to your projects, in a series of 3 hours lessons (and more if necessary)
Modeling classes for children
From 6 years up, in groupe of 5, I propose a fun and colourful introduction to clay – children will be proud of their creations! 2.5 hour lessons once a week (hand building, not throwing)
Timetable
Tuesday, Thursday, Saturday : 9:30-12:30 & 15:00-18:00
Wednesday (children) : 14:30- 17.00
Prices 
Young adults and adults : 30 euros per 3 hours lesson. Package price 25 euros for 10 lessons.
Glazing and firing is charged according to the size of the piece.
Children: 20 euros, 2.30 hour lesson. Package price 15 euros for 10 lessons.